Dog in Suds Pet Grooming and Doggy Daycare Service
Thank you to all our clients for your understanding and flexibility as we are getting the shop back up and running.
We are trying to get everyone we can rescheduled for their appointment, if you have an appointment coming up and can wait until then
to get your fur baby groomed that would be wonderful. We only have so spots we can fill and they are filling fast.
If you do not have an appointment already scheduled please call us and we will get you in as soon as we can!
Again, thank you for your patience and flexibility, times are tough and we are trying our very best to make everyone happy!
---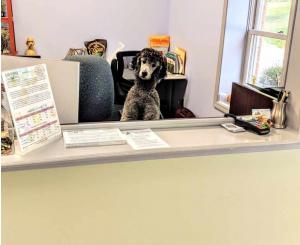 Dog in Suds offers a full service grooming salon. From puppy's first trim to breed specific grooming, the staff will work with you to ensure a very satisfactory outcome.
Each groomer offers their own caring personal touch to each pet they groom.
They provide:
Loving one on one care
Schooled and apprenticed training
High levels of sanitation and safety
We focus on providing a low stress safe and comfortable environment for your pet while in our care. Small dogs, large dogs, nervous or elderly dogs, they are all welcome.
---
---