Dog in Suds Pet Grooming and Doggy Daycare Service
WE ARE OPEN FOR BUSINESS!
Grooming & Daycare are open Monday-Friday
Call us to set up an appointment!
828-697-7878
If you would like us to come out and get your pet from the car, please call upon arrival!
PLEASE, PLEASE DO NOT SCHEDULE AN APPOINTMENT IF YOU ARE SICK, HAVE BEEN SICK RECENTLY
OR AROUND SOMEONE WHO HAS BEEN SICK,
your pet will wait until you are 100% well.
Thank you for your cooperation. Can't wait to see you!
---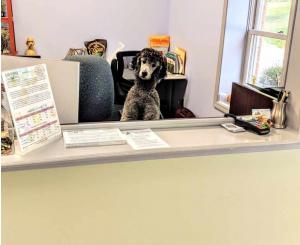 Dog in Suds offers a full service grooming salon. From puppy's first trim to breed specific grooming, the staff will work with you to ensure a very satisfactory outcome.
Each groomer offers their own caring personal touch to each pet they groom.
They provide:
Loving one on one care
Schooled and apprenticed training
High levels of sanitation and safety
We focus on providing a low stress safe and comfortable environment for your pet while in our care. Small dogs, large dogs, nervous or elderly dogs, they are all welcome.
---
---