Pet Grooming Service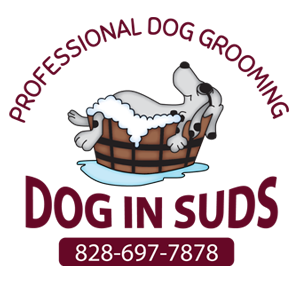 We provide a complete Pet Grooming Service here at Dog in Suds.
Grooming Hours
Monday-Friday 8:00am-5:00pm
By Appointment
Bathing and grooming prices are based on breed, condition of coat and time to complete the job.
We will do our best to provide an approximate price over the phone, however, you'll get a more accurate quote if we see your pet in person.
Services
Touch Up / Face Trimming
Full Groom
Nail Trimming
De-Shedding / Brush Out
Bath Only
Flea Bath
Teeth Brushing
Medicated Baths
Health and Safety
To help us maintain a safe, comfortable environment, we require all pets to be current on Rabies and Bordetella vaccinations.
We ask that you wait a minimum of 48 hours after your pet has had shots before coming in.
Your pet will appreciate it too!