Pet Grooming Service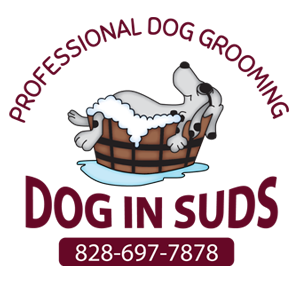 We provide a complete Pet Grooming Service here at Dog in Suds.
Grooming Hours
Monday-Friday 8:00am-5:00pm
By Appointment
Bathing and grooming prices are based on breed, condition of coat and time to complete the job.
Services
Touch Up / Face Trimming
Full Groom
Nail Trimming
De-Shedding / Brush Out
Bath Only
Flea Bath
Teeth Brushing
Medicated Baths
Health and Safety
To help us maintain a safe, comfortable environment, we require all pets to be current on Rabies vaccination.
We ask that you wait a minimum of 48 hours after your pet has had shots before coming in. Your pet will appreciate it too!