Dog in Suds Pet Grooming and Doggy Daycare Service
---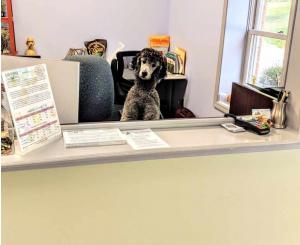 Dog in Suds offers a full service grooming salon. From puppy's first trim to breed specific grooming, the staff will work with you to ensure a very satisfactory outcome.
Each groomer offers their own caring personal touch to each pet they groom.
They provide:
Loving one on one care
Schooled and apprenticed training
High levels of sanitation and safety
We focus on providing a low stress safe and comfortable environment for your pet while in our care. Small dogs, large dogs, nervous or elderly dogs, they are all welcome.
---
---