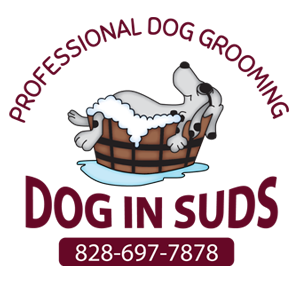 Dog In Suds Pet Grooming and Doggy Daycare was founded in 2005 after Dawn and her family relocated to Hendersonville, NC. It has recently relocated to Jonesborough Street to offer more services to her clients.
Dog in Suds offers a full service grooming salon. From puppy's first trim to breed specific grooming, the staff will work with you to ensure a very satisfactory outcome.
We also have Doggy Daycare for that pup with tons of energy or those that just need to make new friends! We have full day and half packages available!
Stop by and check out the new inside and outside play areas and we would be more than happy to answer any questions you may have. Hope to see you and your pup soon!
Dog In Suds Pet Grooming and Doggy Daycare